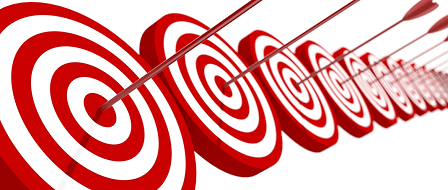 Execution 2018: Five Smart Ways to Hit Your Targets (and 3 Reasons Why You Don't)
5 Ways to Get the Right Things Done Right (and 3 Reasons Why We Fail)
This dynamic, interactive and multimedia presentation is one of Sullivision's most-booked programs. And it's no surprise. Who hasn't asked themselves the following questions…
Why do some teams outperform other teams while doing the exact same work?
Why do some leaders and managers seem to get more done in a day than other managers?
Why do some franchisees outsell and out-profit others given similar markets, targets and goals?
And why is it so difficult to get people to execute the basics when it's proven that the basics produce the desired results?
This new workshop from Sullivision.com answers those questions and more. We examine the fundamental practices of execution from the best-run and most profitable foodservice companies across North America, relative to sales-building, teamwork, hiring, retention, development, service delivery, marketing, quality, consistency, focus and process.
We'll detail the five strategies that successful companies use to execute their objectives and the three reasons why less successful teams and companies fail to accomplish their goals. You'll learn practical ways to improve your sales, productivity, service, marketing, turnover and costs in the next twelve months. Your managers and leaders will learn:
The difference between being efficient and being effective,
How to set clear and specific Big Rock goals, and align those goals to Shift execution, instead of a line-item on s "goal sheet,"
Best practices for communicating goals clearly and executing goals daily with team members
How to measure Execution effectiveness on a daily basis
The common obstacles to Execution and why the "best intentions" fail
Our new research with over 200 successful General Managers and Multiunit Leaders across the foodservice and retail industries reveals best practices that differentiate high-performing leaders from average ones. Led by Jim Sullivan, CEO of Sullivision.com, and author of the best-selling books Fundamentals and Multiunit Leadership. Companies that use Sullivision's workshops & products include The Walt Disney Company, Chipotle, Target, Pizza Hut, McDonald's, Chili's, Buffalo Wild Wings, Panera Bread, Wal-Mart, Amazon, Southwest Airlines, Subway and Apple, among others.
The Workshop details 5 specific leadership behaviors: Focus, Analyze & Prioritize, Influence, and Execute . The workshop will be CUSTOMIZED and aligned to your brand, culture and objectives and can be positioned for a variety of audiences: GMs, Franchisees, Multiunit Leaders or Executive Teams.
Format
Offered in 1 hour, 90 minute, 2 hour, Half-Day or Full-Day versions.
Available now for 2018 bookings in North America and around the globe. Want to learn more? Email us at info@sullivision.com with your conference dates or to get more details on the topics covered in EXECUTION , or any of our other programs.