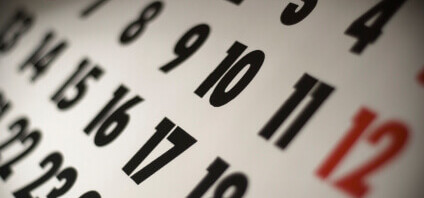 2020 Vision: The 5 Biggest Challenges in the Next 2 Years (and how to overcome them)
© Sullivision.com 2017
Target Audiences
Franchisees, General Managers, Asst Managers, Executives, Owners, Multi-Unit Managers.
Every workshop is COMPLETELY CUSTOMIZED for every client. We will work closely with you to align your objectives, targets and culture into the workshop. Our customers include The Walt Disney Company, Panera Bread, Starbucks, Buffalo Wild Wings, Target, Chili's, Taco Bell, Applebee's, McDonald's, and many more.
Format
This presentation can be delivered in One Hour, 90 Minute, 2 Hour, or Half-Day formats depending on your time constraints.
Program Overview:
Change with the times or the times will change you. This dynamic presentation examines the critical trends in the foodservice industry in the next three years relative to Customer Service, Team-Building, Technology, Training, Marketing, Food & Beverage, Cost Control and Marketing. We will detail current best practices and trends while spotlightighting what is most likely to change and what will not change over the next 24 months.
Using current insight, research, and best practices from the most successful and profitable foodservice operators, along with a thorough examination of specific current and future industry (and non-industry) trends that will affect operations, this program will detail the  specific strategies that foodservice owners and operators will need to implement to keep their people, performance and profits strong and competitive. This program will appeal to both independent and chain restaurant owners, operators and franchisees.
Takeaways
Here's what we'll cover:
The 3 best new employee recruiting and training programs in North America (and what to learn from them)
The changing expectations and meaning of customer service in a digital marketplace
What we can learn from the recruiting and onboarding practices of Silicon Valley tech firms
Proven Best practices in marketing, cost control, service and hiring
The 5 key areas that technology will most change the restaurant business between now and 2020
Key trends in food and beverage that you should be paying attention to
5 do's and don'ts of motivating, inspiring and teaching Gen Next
How to effectively teach, inspire, and communicate across a multi-cultural and multi-generational workforce
Best Practices in learning styles, training and technology
The 7 Styles of Learning (and how to use them to improve service, increase sales and reduce turnover)
This fun, thought-provoking, fast-paced and interactive multi-media presentation will leave you energized, excited and scribbling pages of great notes and ideas that you can use immediately back at your operation.
Get ahead of the learning curve and the competition. "Skate to where the puck is going, not where it is now."